Lost Illusions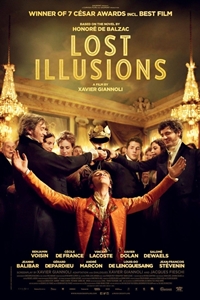 play trailer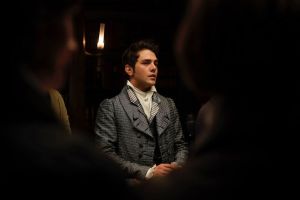 ▶


Play Trailer
1821. Handsome poet Lucien (Benjamin Voisin, in a star-making turn) is poor, but highly ambitious. Failing to make a name for himself in his provincial hometown, he naively follows his married patroness (a radiant Cécile de France) to the glamorous beau monde of Paris.

But Lucien has entered a society far more dangerous than he realised, and the venomous denizens of the salons (brought to life by a superb ensemble including Jeanne Balibar, Gerard Depardieu and Xavier Dolan) conspire to keep him out of their ranks. Lucien is forced to abandon his principles and find work at a low-brow newspaper, where his scathing critiques soon cause a sensation and arouse the interest of admirers and publishers. But in a society where profit and status rule, what is really left for Lucien?

Epic in scope and impact, LOST ILLUSIONS is an eerily prescient fable bracingly attuned to the anxieties of the modern media age. This is grand French cinema at its most lavish, and finest.
DetailsDrama
2 hr. 2 min.
Opened June 10th, 2022
CastBenjamin Voisin, Cécile de France, Vincent LacosteDirectorXavier GiannoliWriterXavier Giannoli
Jacques Fieschi
Today's Showtimes
No showtimes available on this date